PLATTE, the hottest new community for creatives and fashion in Berlin, is joining forces with Berlin's hottest new D2C festival, 'The Ground – a Celebration of Style & Culture', premiering this summer from 7 – 9 July.
The communities of The Ground and PLATTE will open the festival together with a big parade through Berlin. During the event, PLATTE will team up with stylists and artists from Berlin to create unique festival looks from upcycled fashion pieces.

As an inclusive, diverse and sustainable platform PLATTE has already breathed new life into Berlin's creative scene with its Ballroom show and most recently with its inclusive live window installation. We met the PLATTE team and asked them to give us some insights.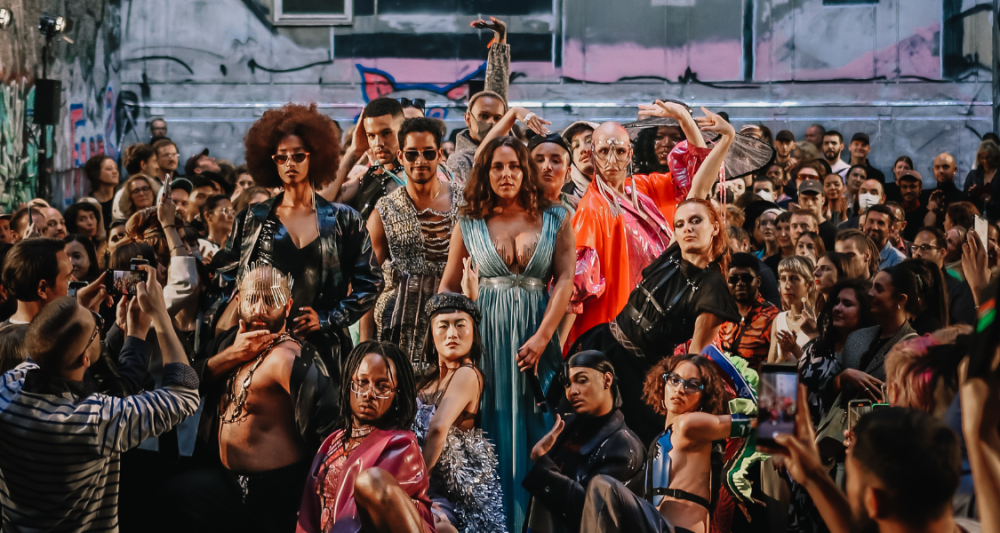 The concept of Platte in one sentence?
PLATTE.Berlin is a place, platform, and community with an experiential character for fashion from Berlin.
Why is upcycling the new black?

"When creativity melts together with global issues, I believe you can bring the world together"– Virgil Abloh. Upcycling and creating love-pieces seems to be the only way.
Who inspires you?

Virgil Abloh & Nura 030.
3 podcasts everyone should listen to?

"Ohne jeden Hype", "KuhnkesKaffeeKlatsch" und "Einfach mal luppen".

Your favorite food spot in Berlin?

Our beloved Fressmeile in front of PLATTE (Rosa-Luxemburg-Straße).
Best place to watch the sunset in Berlin?

On our PLATTE roof or Tempelhofer Feld.
Best thing about summer in Berlin?


Endless summer days - enjoy every sunny ray!
Follow us on Instagram for more facts & stories.