COME VOGUEING WITH US!
As the crew will present their gorgeousness during the Larger than Life Ball at The Ground (Saturday, 9 July 3pm), we wanted to get to know them better and grabbed dancers Ambrosia and Lucy for some questions.


How did the The House of Gorgeous Gucci story start?
Ambrosia: The story of The House of Gorgeous Gucci started fairly recently in 2019, when we were born out of the House of Mizrahi in New York. Then our iconic over all parents Marlon, Kelly, Jack Mizrahi (known from the shows "Pose" and "Legendary" and Trace Lysette (known among others from the movie "Hustlers" and the documentary "Disclosure") decided to create a new legacy. Next to many chapters all over the states we also have members in Paris, Spain, Switzerland, London, Russia and here in Germany. International Mother Kiddy Gorgeous Gucci, also known as Kiddy Smile, and Queen Mother Nikki Gucci all got us under their wings here in Europe and I am the Mother of the German Chapter.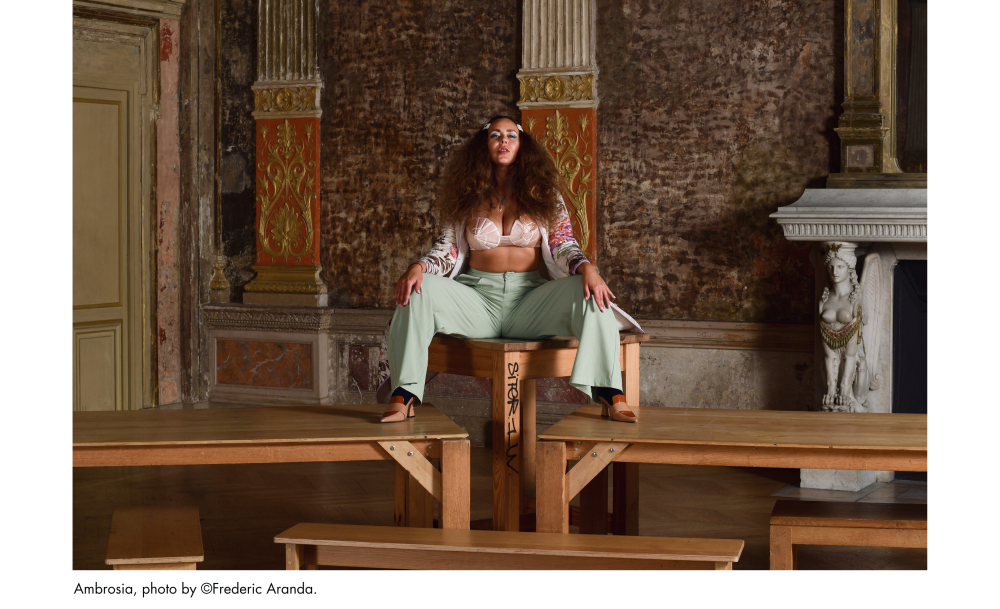 We are super excited about the Larger Than Life Ball at The Ground. What can we expect there? How stunning will it get?
Ambrosia: You can expect the biggest ball in Germany this year so far. Much talent from all over Europe - and even beyond. Looks that go the extra mile from Space Age Fashion to Designer Goth to Wrestling Mania and Bratz Dolls to only name a few. Plus we made all the different categories from Face to Runway to Vogue Fem so hot, you can expect an exquisite level of competition. Also we introduce a new tournament format that Europe hasn't seen so far as the grand finale of Larger Than Life Ball. The cherry on top: THE MC of Ballroom period, our Icon Mother Jack Mizrahi Gorgeous Gucci, is gracing the mic. Oh, I forgot: Our Runway leads over water. I guess, Larger Than Life Ball has its name for a reason!!!
Which accessory should we take to the party and where to buy it in Berlin?
Lucy: Everyday is a good day to support local small businesses! Here in Berlin we have Uglynewcute, Olivia Ballard, Melisaminca, Leonardcondemine and Coexist only to name a few!
What would Madonna wear?
Ambrosia: Bless Madonna, but since it's 2022 and we have "Pose", "Legendary", Ballroom talents gracing campaigns like the recent ones of Mugler or Coach and so on, we can happily look at what the community wears themselves and I'm sure it's something fierce and Madonna might want to copy it <3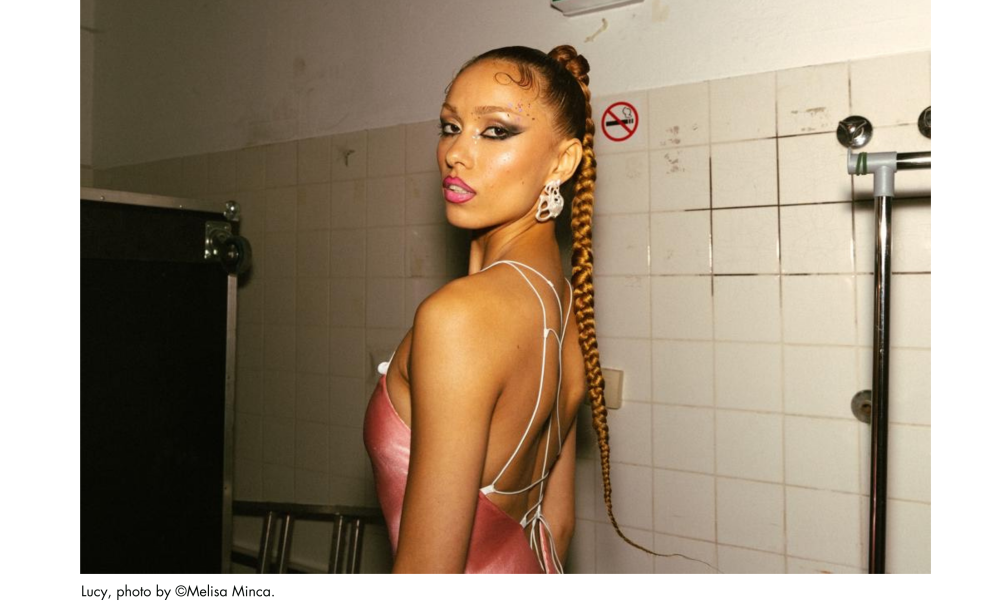 Which famous person would you want to see voguing once – why?
Lucy: Kehlani because lesbians rule.
Your soundtrack for summer?
Lucy: I usually start the day with the breakfast show on NTS Radio. Their voices and selections rumour to have soothing effects in the morning hours. We have so many talented local artists who constantly make moves with their collectives or by themselves. may it be events, community projects, live streaming - sometimes it seems they do this all at once. For example german ballrooms own Jada Angels from Hamburg or Berlin top tier DJ and founder of Oroko Radio Kikelomo.
Complete: Fashion is…
Ambrosia: ... what you want it to be and in the realm of Ballroom, not just fab, but most likely also political!
Lucy: …supposed to be fun and creative, doesn't have to be too expensive to be enjoyed as an expression.
What advice would you give to your younger self?
Lucy: One advice I'd give to myself would be that situations are temporary and giving it some time can go a long way.