Since Kerstin Weng took over as head of editorial content, the German edition of VOGUE is becoming more and more popular. Although Kerstin only started a few months ago, she has already given the magazine its very own new character. Kerstin Weng is a fan of real stories with strong characters who are allowed to have rough edges. Her direction of content is deep, diverse and quite courageous.
Also VOGUE Collection* has gained many fans since its launch. From 7 - 9 July, the VOGUE Collection team will be at The Ground to present and sell the latest pieces of the collection - which is the most amazing merch line.
VOGUE in three words?
Relevant. Versatile. Iconic.
Which story inspired you lately?
Most stories that cross my path during the day have some inspiring element in it. But what inspires me most, are stories about women following their path of life and doing their thing.
You have such a tough job! What do you need to chill?
My daughter.
3 books we should definitely read this summer?
Nahid Shahalimi: Wir sind noch da. Yoko Ono: Grapefruit. Kim Stanley Robinson: The ministry for the future.

Which Celebrity would you take out for dinner? Why?
Olaf Scholz. I have so many questions.

Festival season has started. What's your outfit?
(Not too short) shorts, bathing suit, bucket hat, Chuck's. Tried and tested.

An accessory you will definitely bring to The Ground next week?
A cap or a bucket hat. No festival without.
Best concert you've ever been to?
A Method Man and Redman concert back in the early 2000s. I often feel that hip hop concerts have the most amazing atmosphere.

Your favourite food place in Berlin?
I just found out that my favourite Falafel spot at Torstrasse has not survived the lockdowns. I am from Munich, so: new recommendations are welcome!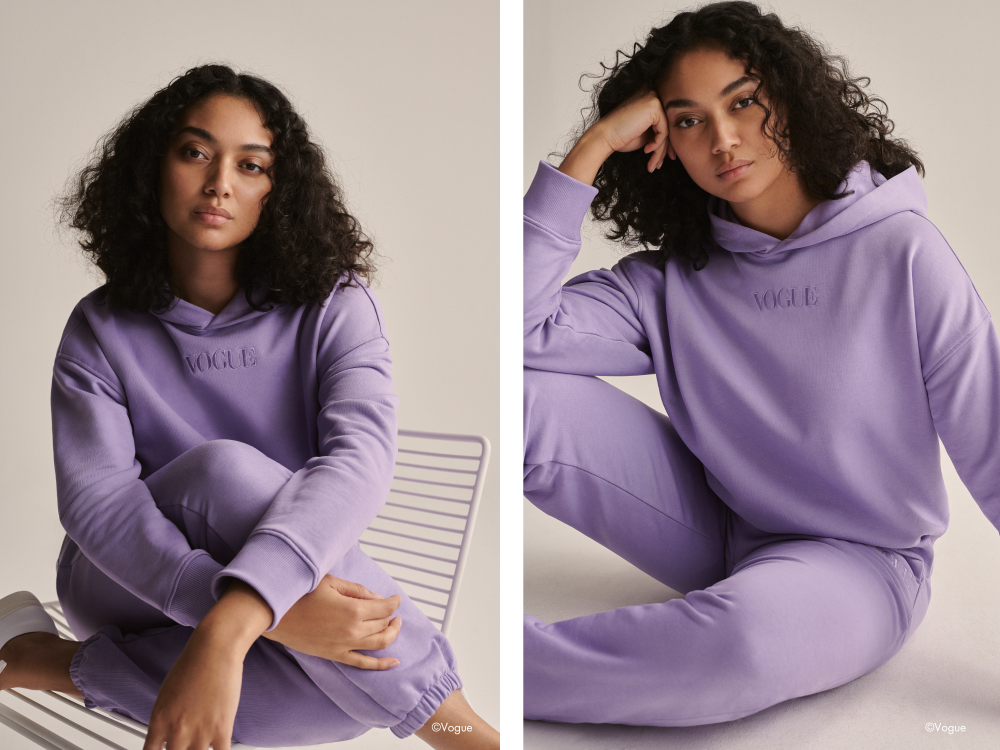 *VOGUE Collection started on the occasion of the 40th anniversary of German VOGUE. The iconic VOGUE logo is the central design and layout element. VOGUE Collection is produced under fair conditions and from 100% organic cotton in family-run businesses in Portugal. The quantities are limited, all items are available exclusively at shop.vogue.de.